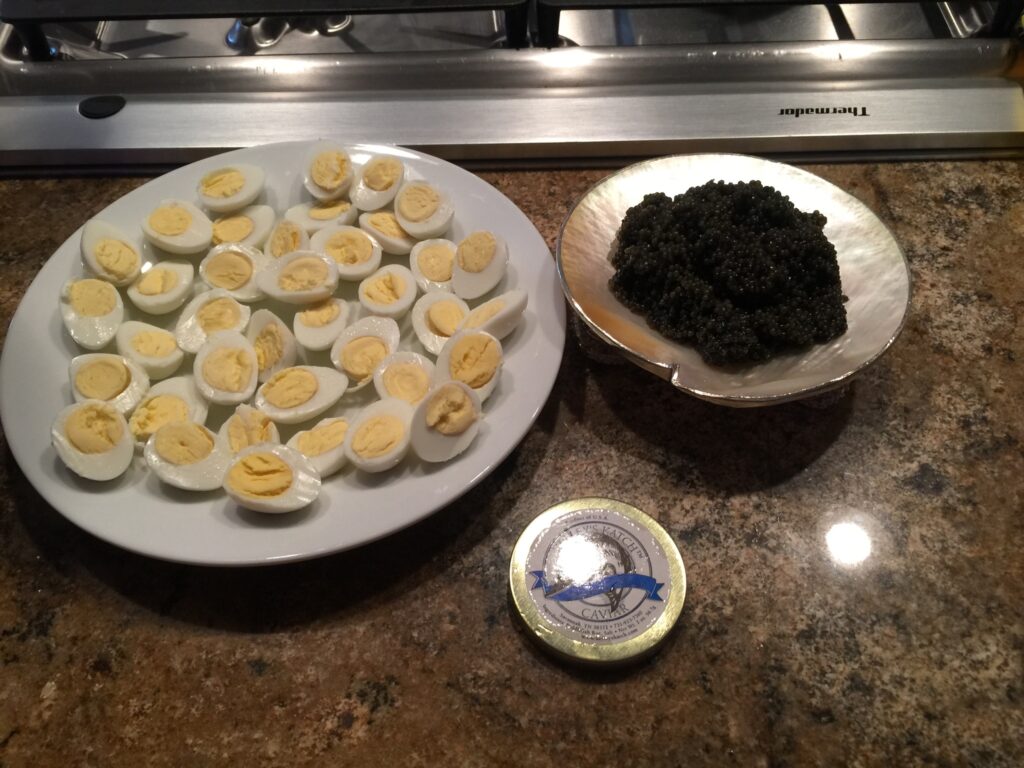 Submitted by: Bob Randolph,
INGREDIENTS
Twenty Quail Eggs
Two Shallots Finely Chopped
Seven Ounces Kelley's Katch Paddlefish Caviar
Toast Points
Vintage Champagne
PROCEDURE:
Fill a three-quart saucepan with two quarts of water and bring to a boil
Right before the water reaches boiling point carefully drop the eggs in with a spider strainer and boil for two and one-half minutes. Remove and cool in an ice bath.
Place cooled eggs into a large wide-mouthed jar and cover with distilled white vinegar.
After eight to ten hours the calcium shell will have dissolved, leaving the soft membrane.
Rinse the eggs with water in a colander and peel.
Prepare the toast points, halve the eggs, and open the Kelley's Katch Paddlefish Caviar
tin.
Place the toast points on a serving plate, place the halved quail eggs on a serving platter,
sprinkle finely chopped shallots over the quail eggs and smear each egg with one
teaspoon of caviar.
Open the cold Champagne and pour it into the serving flutes.
Serve immediately.