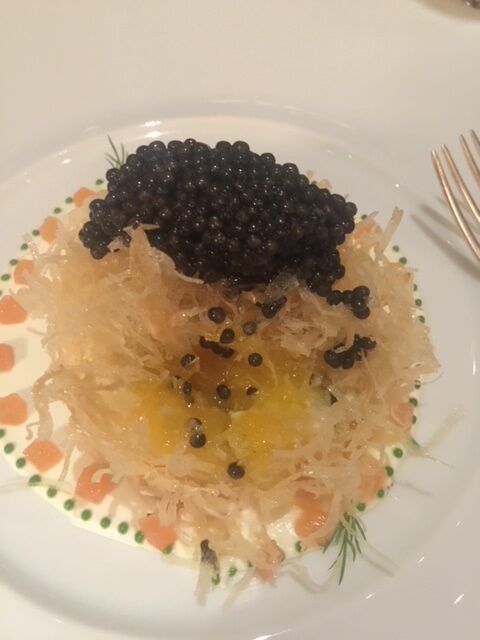 Submitted by: Jenne Lee Bonaccorsi
INGREDIENTS:
Kelley's Katch Caviar
Eggs
Potatoes
Vegetable oil
Salt and pepper to taste (lightly as the caviar is salty)
PROCEDURE
Grate potatoes very thin and fine
Deep fry until crispy
Poach eggs
Place poached egg on a plate and lay fried potatoes on top.
Heap generously with Kelley's Katch Caviar
A variation of this recipe, I add sour cream or crème fraiche on top of
the potatoes and then the caviar.
Enjoy!