SUBMITTED BY: Dann Moss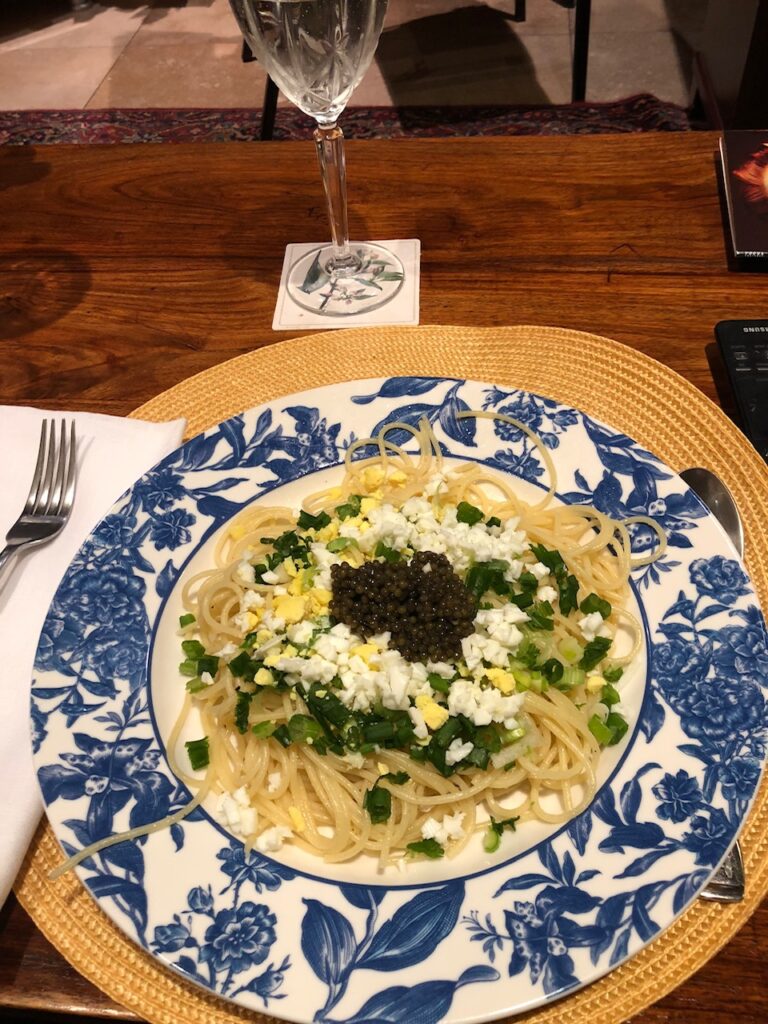 INGREDIENTS:
Kelleys Katch Caviar
6 Scallions sliced very thin
Course sea salt- I prefer Fleur De Sel from Camargue
4 eggs
1 lb spaghetti
8 tablespoons butter
Freshly cracked black pepper

PROCEDURE:
A. Fill a large pot with water Season generously with the course sea salt and bring to a boil. Separately fill a small pan with water and bring to a boil then add eggs to the small pan and reduced to an active simmer and cook for about 10 minutes. Rinse the eggs with cold water and when the eggs are cool to the touch peel and finely chopped then set aside.
B. When the large pot of water boils add the spaghetti and cook until al dente. Drain the water and reserve up to half a cup of cooking liquid then add butter and a few tablespoons of cooking water to the pot and place on a medium-high heat. When melted and bubbling as spaghetti and toss to coat. Season with salt and a generous amount of pepper.
C. To serve divide the spaghetti among for plates sprinkle with chopped egg and scallion on the top then spoon a large amount of Kelleyskatch caviar in the center.
Enjoy‼️