SUBMITTED BY: Ken Shapiro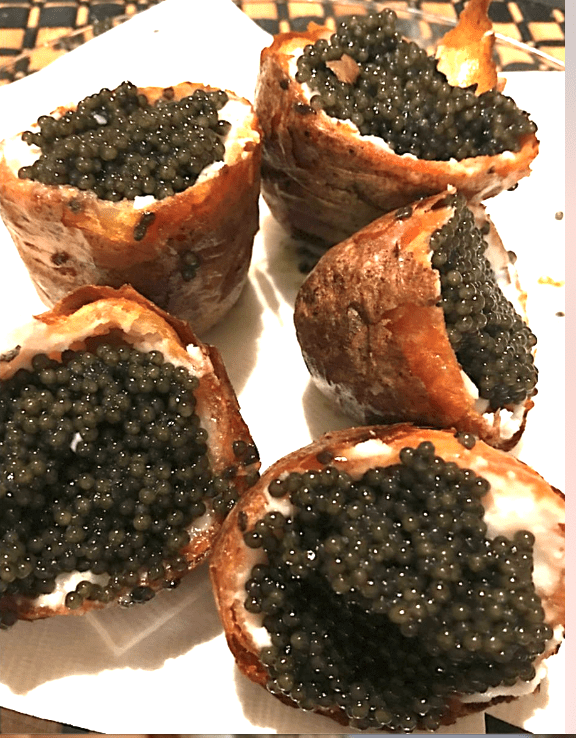 INGREDIENTS:
12 mini Russet potatoes
Vegetable oil
Sour cream
Kelley's Katch caviar
PROCEDURE:
Bake potatoes in a 475 oven until they are crispy on the outside and soft in the center.
cut the potatoes in half
scoop out most of the potato meat leaving a 1/4 inch of potatoes on the skin. save the scooped-out potato in a bowl
deep fry the skins in Vegetable oil until they are crispy.
Mash the scooped-out potato with some sour cream.
Take each of the fried skins and add one teaspoon of the mashed potatoes. add one teaspoon of sour cream
Then add a hefty scoop of Kelley's Katch caviar.